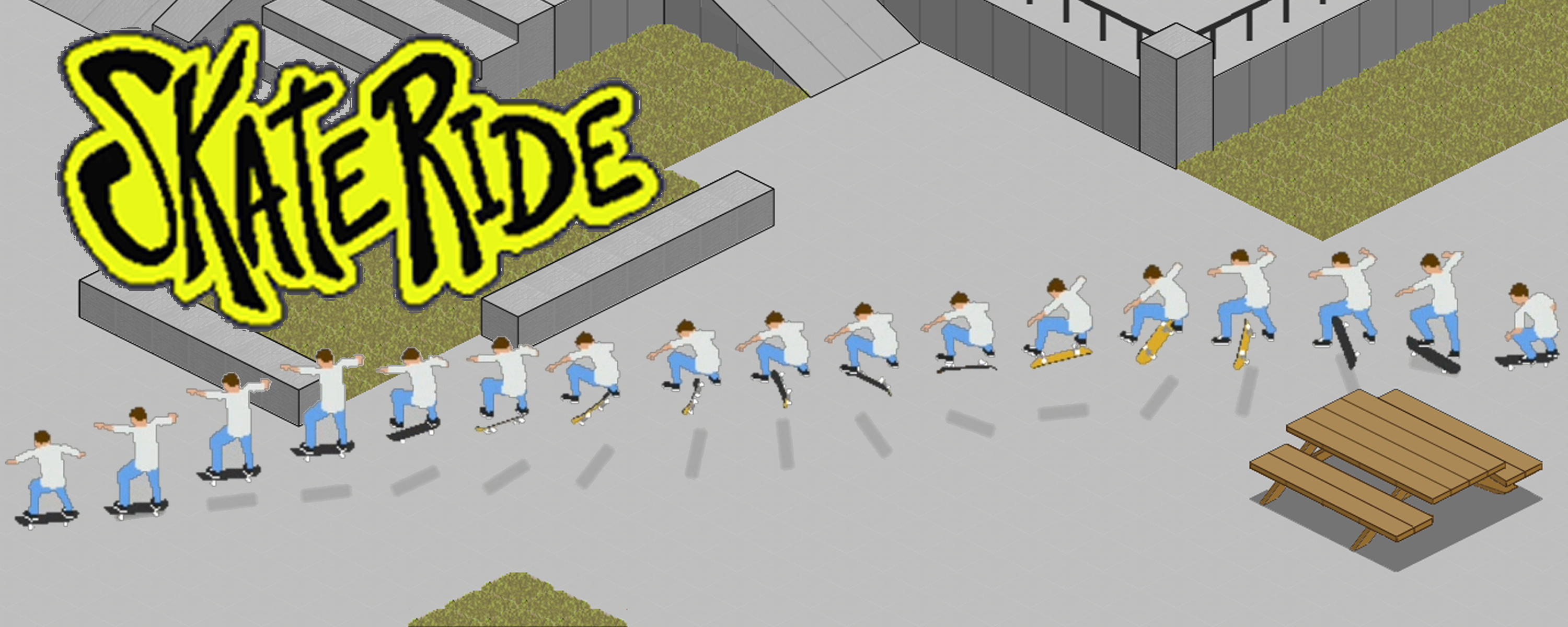 SkateRide
SkateRide Update Ver 1.2 & Demo 4 - Bugfixing
---
New version for the full game and demo are available to download.
Here's what it fix:
- Fix problems with unlocking gaps.
- Fix 360 not counting has rotation.
- Fix HYPE mode challenge "OVER" not always detecting.
- Fix faded sound after landing on high obstacle.
- Fix missing image and bad mask.
+ Add icon when all gaps are unlocked for a map.
+ Reduce HYPE trick needed to unlock gaps.
Reset progression only if still have problem unlocking gaps. Color will reset and need to be re-select.