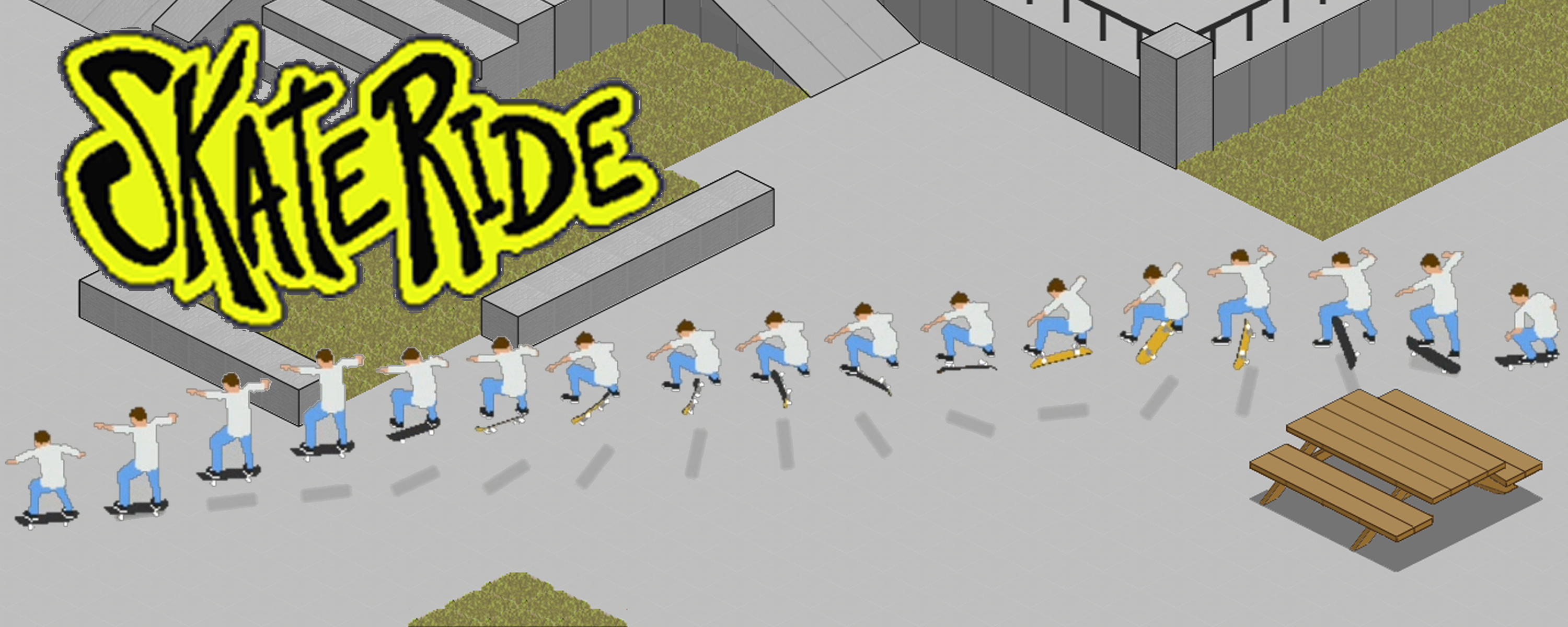 SkateRide
The game default's gamepad is the Xbox 360 controller but other gamepad are supported. It need at least as many buttons as the Xbox 360 controller to work and complete the config.
Here's a step-by-step for re-configuring the controller:
1- Start the game and press BACKSPACE to configure your controller.
- It switch to the config screen and there's a Red circle over the A button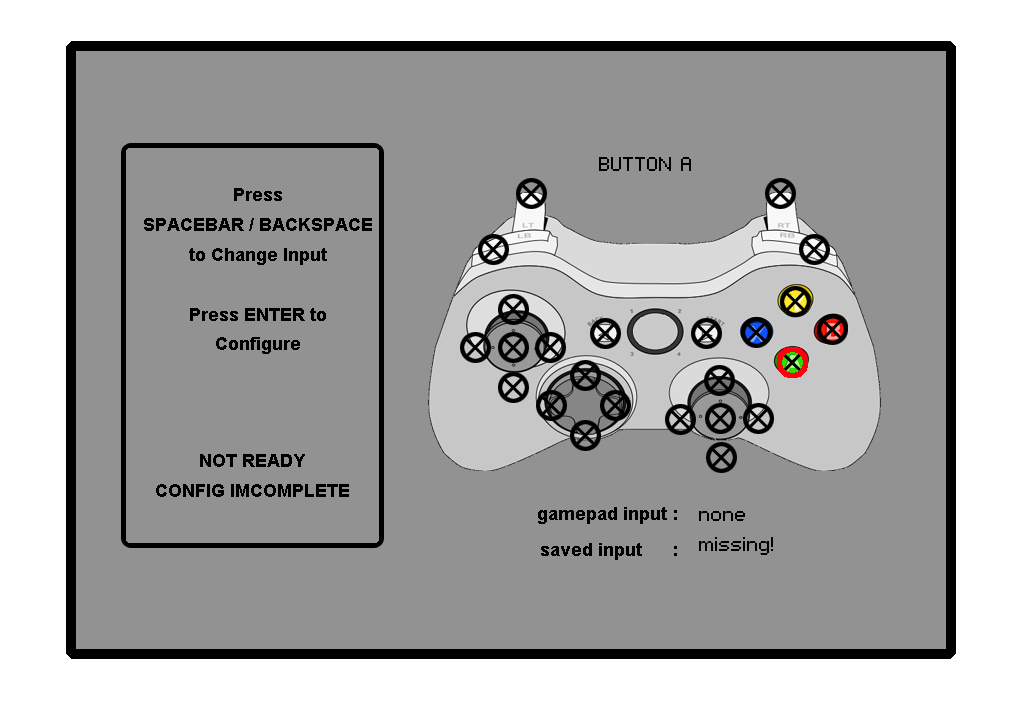 2- Press ENTER
- Circle turn Grey, text change to Hold Gamepad Button
3- Press desired button on gamepad (hold for Analog Button)
- "Press Enter to Confirm" text appear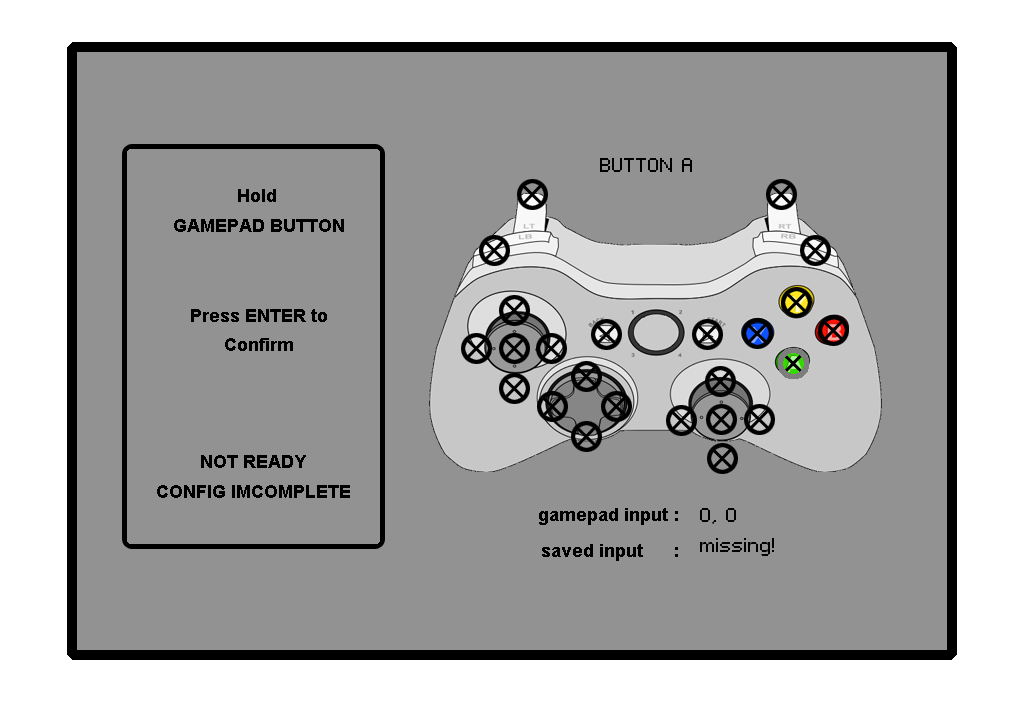 4- Press ENTER
- Circle turn Green and the Black X Circle is removed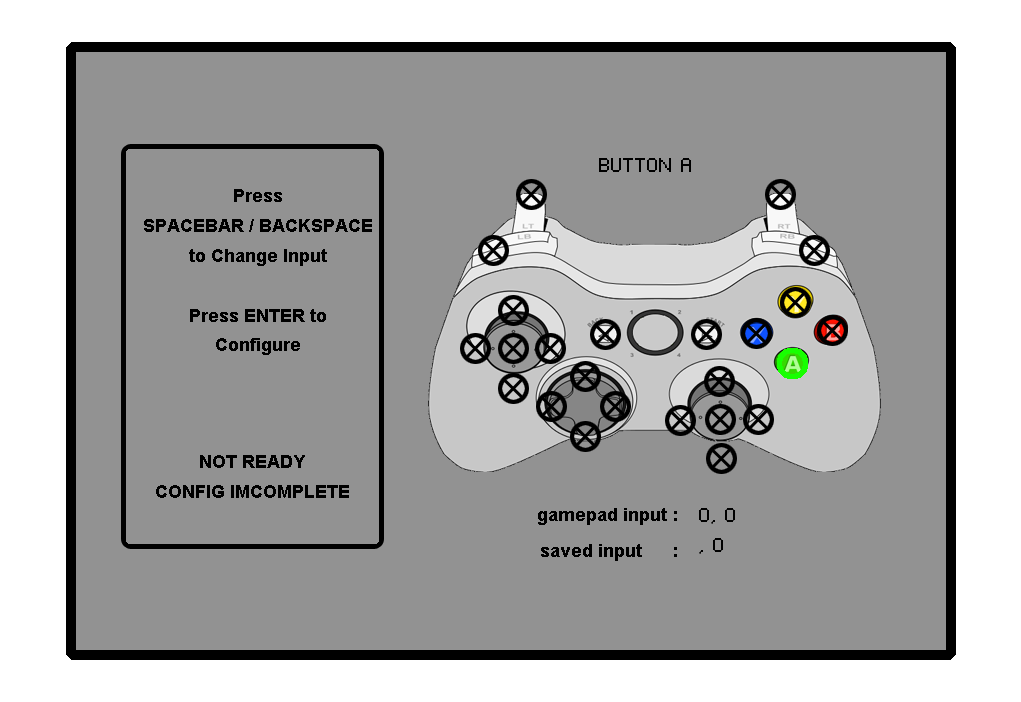 5- Press BACKSPACE or SPACEBAR to cycle through selections
- Circle change to another button and turns red again.
6- Repeat step 2 to 5 till the config is complete.
NOTE: Holding the button before pressing ENTER is necessary for Analog Button (triggers) and helpful for Analog Stick. For other buttons, you can just press it.
Let me know if you got problems or difficulties by either sending a mail at my contact page or comment here.