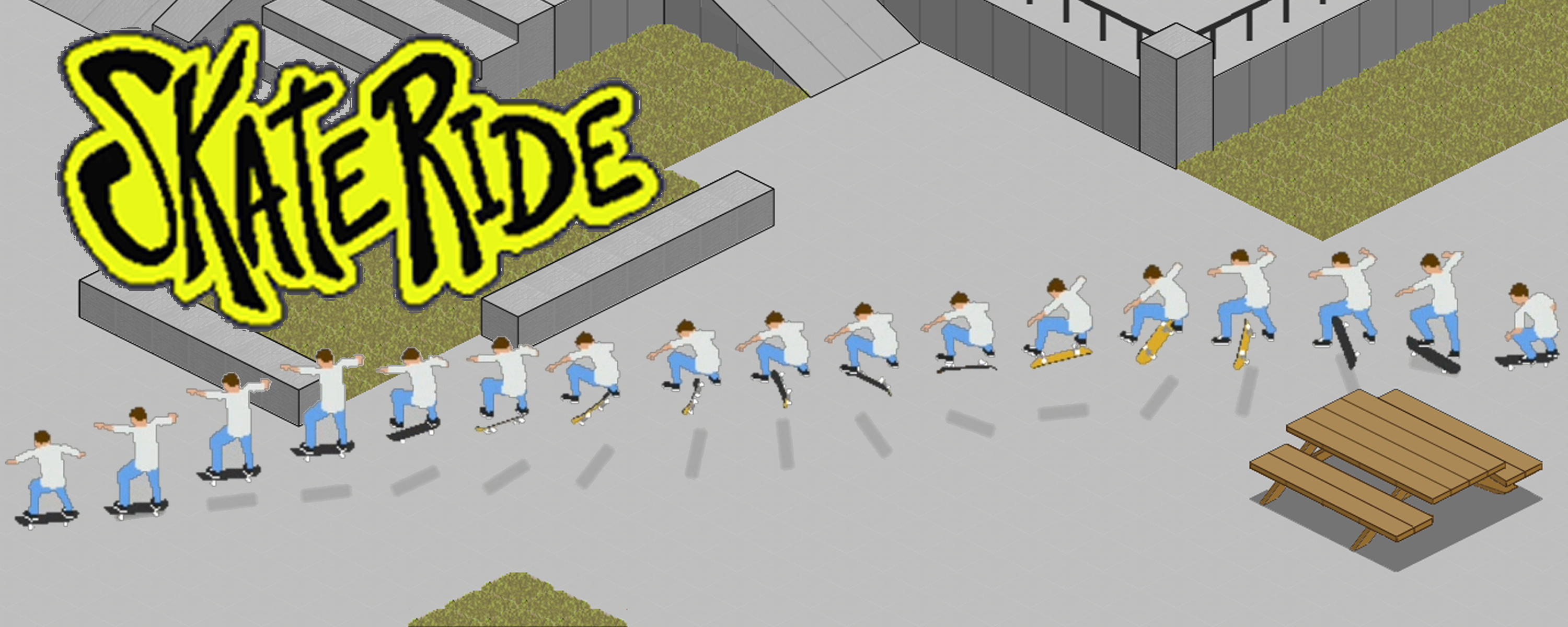 SkateRide
Demo Updated #2 - Manual Down Slopes
---
Demo has been updated with the possibility to do Manuals down slopes + other fixes.
Progression will be lost and Skater's color reset.
List of changes:
- Add Turns animations for Manuals and the possibility to do them on slopes.
- Retouch ground Shadow

- Remove NewGame/Continue at the start.
- Add Version Number
- Bugfix for No-Save version
Download latest version on the SkateRide page: